The S.E.P Pull Box and Junction Box Enclosures are manufactured from 1.2 mm 304 Stainless Steel (316 Grade on request) providing excellent corrosion resistance, requiring no maintenance and withstanding the most aggressive environments. The lid is secured by Stainless Steel dome nuts with Stainless Steel studs, welded to the body ensuring positive fixing.
Accepted in all industries as a Weatherproof Terminal Enclosure.

Available with DIN Rail or Formica Gear Plate.

---
SEP1401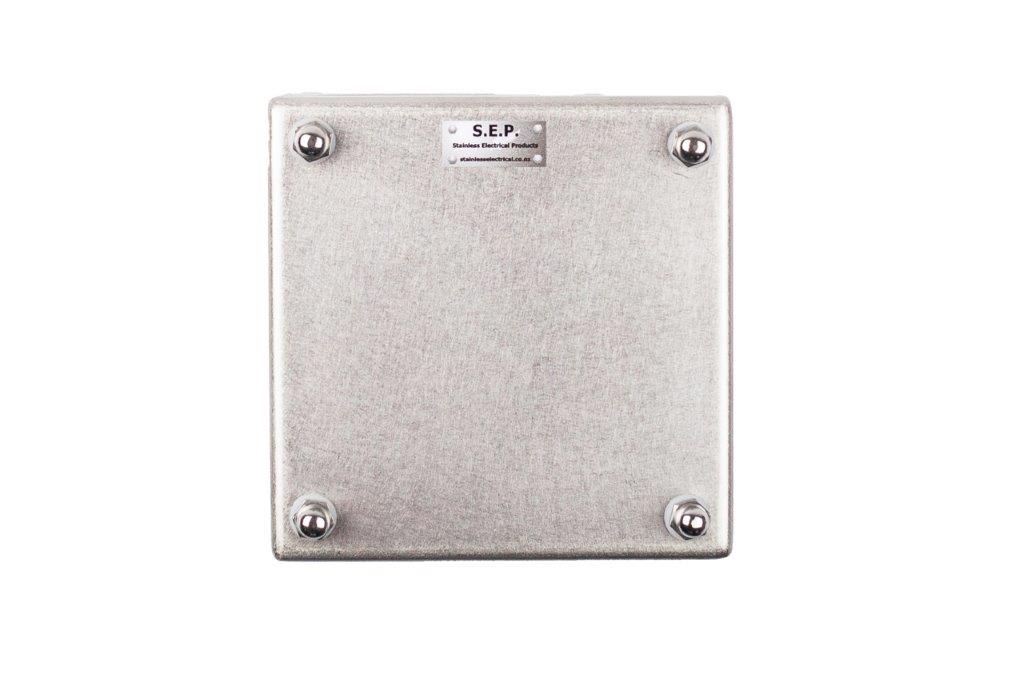 Pull Box/Junction Box Enclosure
100mmH x 100mmW x 100mmD
304 Stainless Steel
Screw on Lid

Options:
With DIN Rail – SEP1401/D


*316 Stainless Steel also available on request (SEP1701)

SEP1402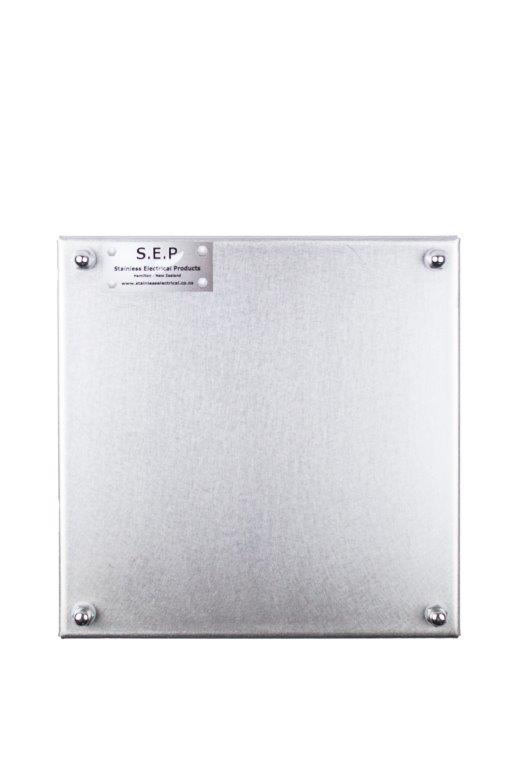 Pull Box/Junction Box Enclosure
150mmH x 150mmW x 100mmD
304 Stainless Steel
Screw on Lid

Options:
With DIN Rail – SEP1402/D
With Gear plate – SEP1402/G

*316 Stainless Steel also available on request (SEP1702)
SEP1403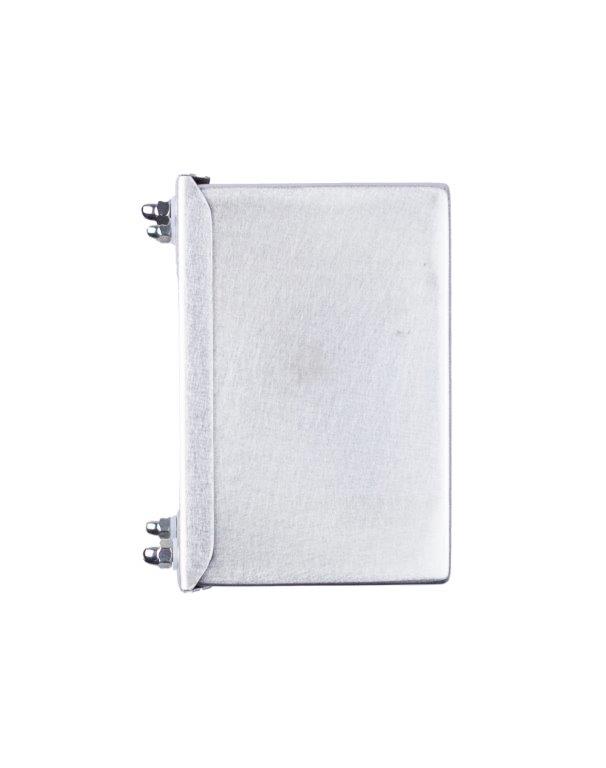 Pull Box/Junction Box Enclosure
150mmH x 150mmW x 150mmD
304 Stainless Steel
Screw on Lid

Options:
With DIN Rail – SEP1403/D
With Gear plate – SEP1403/G

*316 Stainless Steel also available on request (SEP1703)
---
SEP1404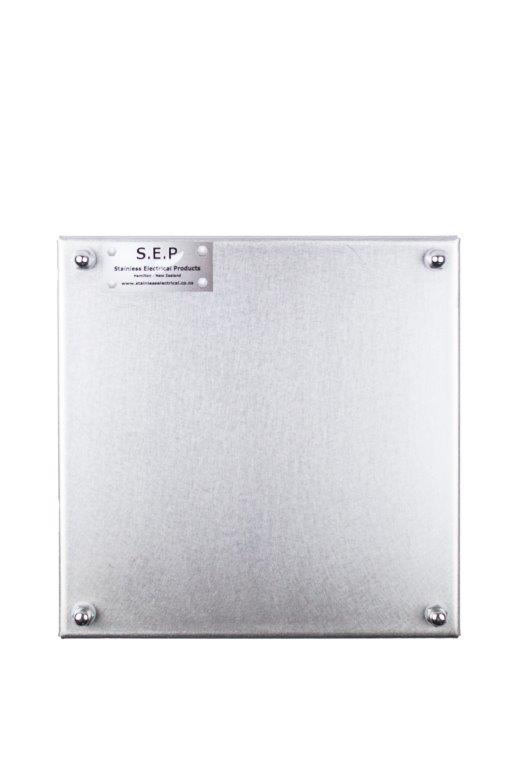 Pull Box/Junction Box Enclosure
200mmH x 200mmW x 100mmD
304 Stainless Steel
Screw on Lid

Options:
With DIN Rail – SEP1404/D
With Gear plate – SEP1404/G

*316 Stainless Steel also available on request (SEP1704)
SEP1405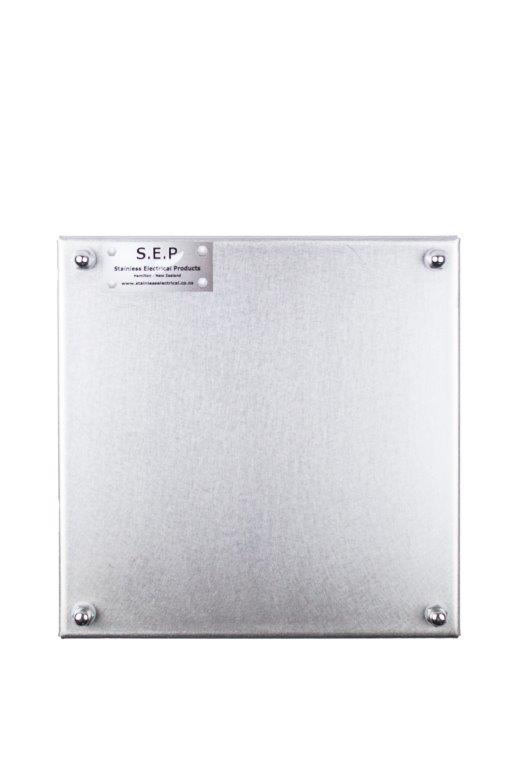 Pull Box/Junction Box Enclosure
200mmH x 200mmW x 150mmD
304 Stainless Steel
Screw on Lid

Options:
With DIN Rail – SEP1405/D
With Gear plate – SEP1405/G

*316 Stainless Steel also available on request (SEP1705)
SEP1406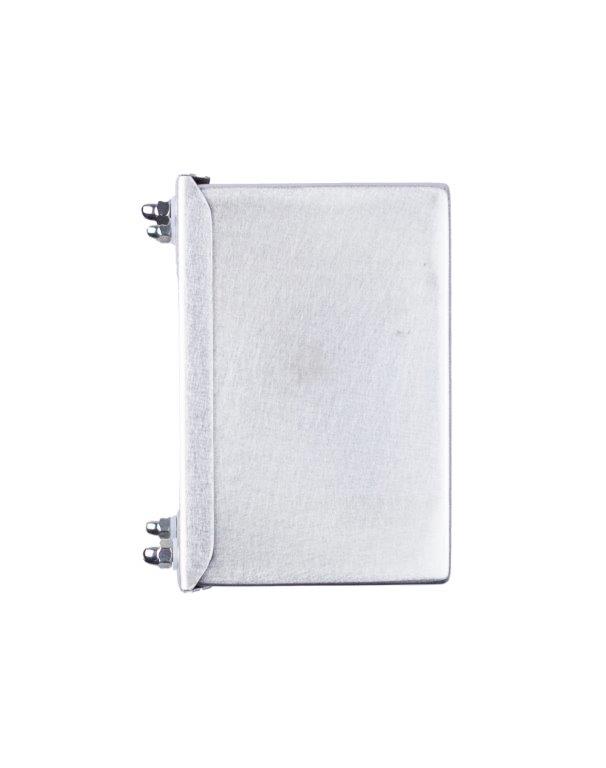 Pull Box/Junction Box Enclosure
300mmH x 300mmW x 100mmD
304 Stainless Steel
Screw on Lid

Options:
With DIN Rail – SEP1406/D
With Gear plate – SEP1406/G

*316 Stainless Steel also available on request (SEP1706)
---
SEP1407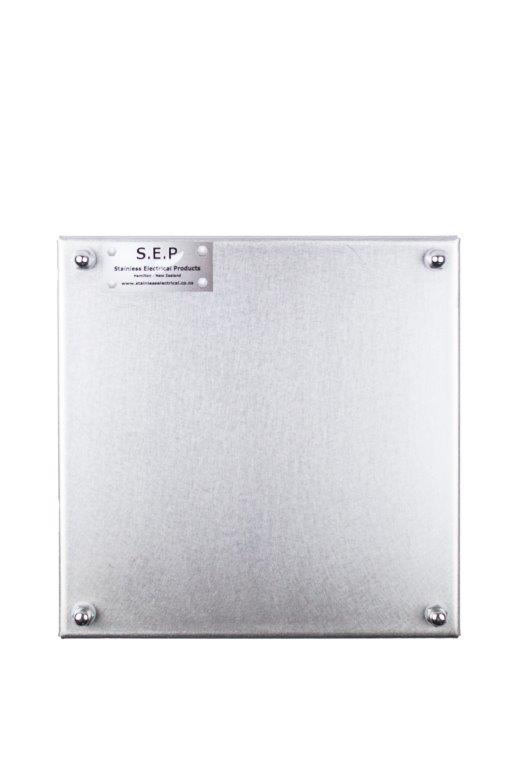 Pull Box/Junction Box Enclosure
300mmH x 300mmW x 150mmD
304 Stainless Steel
Screw on Lid

Options:
With DIN Rail – SEP1407/D
With Gear plate – SEP1707/G

*316 Stainless Steel also available on request (SEP1704)