S.E.P Enclosures have been designed with cleanliness, and IP66 protection in mind. The enclosure is folded, seam welded and polished.

The Hygienic Food Grade Design Stainless Steel Enclosure body has a wide gutter with extra returns keeping liquids away from the gasket, permitting easy cleaning.

The Sealing Gasket is EPDM sponge, and food grade approved.

Material used is 304 grade (316 on request) 1.2mm/1.5mm Stainless Steel (corrosion resistant in natural and food atmospheres) 180 grit level grain finish.

Earthing studs are M6 welded to the body and front cover.

The lid is secured by Stainless Steel dome nuts with Stainless Steel studs welded to the body, ensuring positive fixing.

Enclosures have the option of either a DIN Rail or Gear Plate (Formica or Aluminium) mounted in the back.

NATA & IANZ Tested to IP66 (AS60529:2004) protection rating, (dust tight and protected from high pressure hosing from any practicable direction).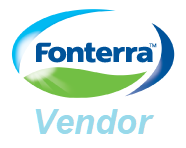 ---
Click the links below to see our range of Hygienic Design and General Purpose Enclosures