Each cabinet is complete with hinged door, gear plate, door catch and earth studs.

S.E.P Enclosures have been designed with cleanliness, and IP protection in mind. Material used is 1.2mm 304 grade Stainless Steel (316 on request) which is corrosion resistant in natural and food atmospheres.

The enclosure is cut, folded, seam welded and polished to 180 grit level grain finish. The door is fitted with 2 Polyamide semi-concealed hinges; door can be removed by removing hinge secure delrin pin.

The hinged door is secured by a Polyamide Pin Lock. Sealing Gasket is black EPDM sponge. Earthing studs are M6 welded to the body and door. The depth of the enclosure is 150mm inside plus lid. Aluminium gear plate.

Also available mounting brackets on request.
---
SEP1204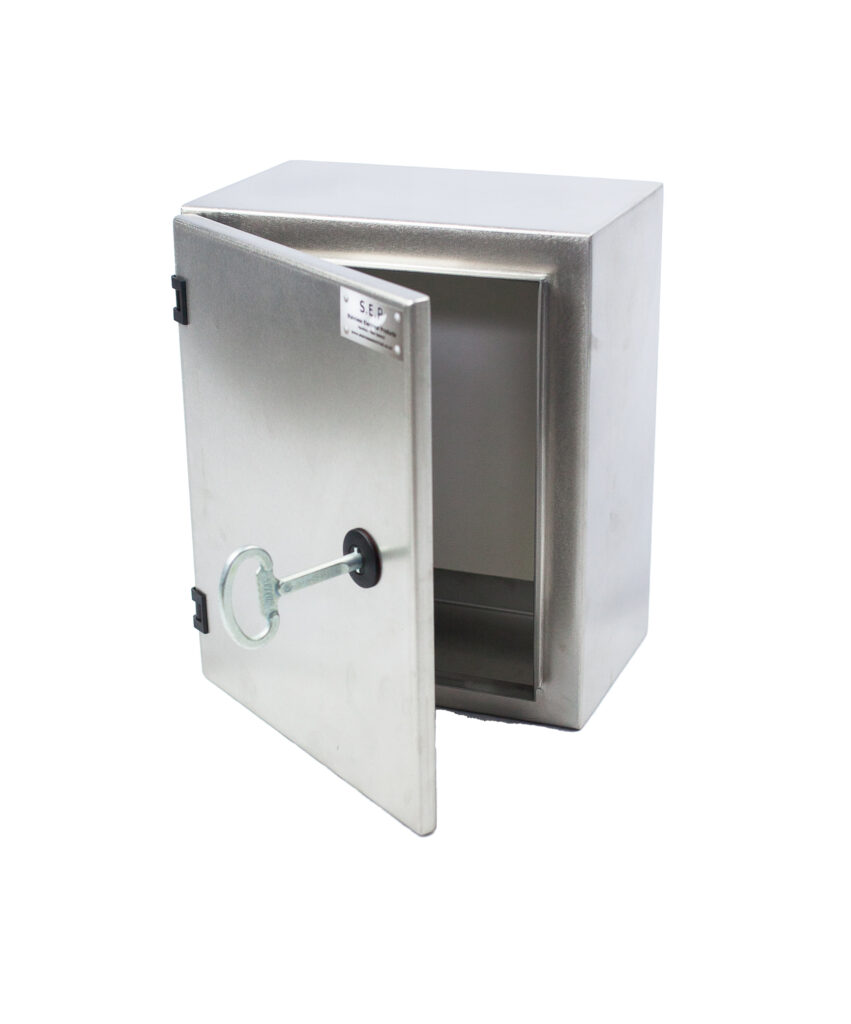 Enclosure with Pin Lock Hinged Door – IP65 Rated
250mmH x 200mmW x 150mmD
304 Stainless Steel
Gear Plate

*316 Stainless Steel also available on request (SEP1604)
SEP1205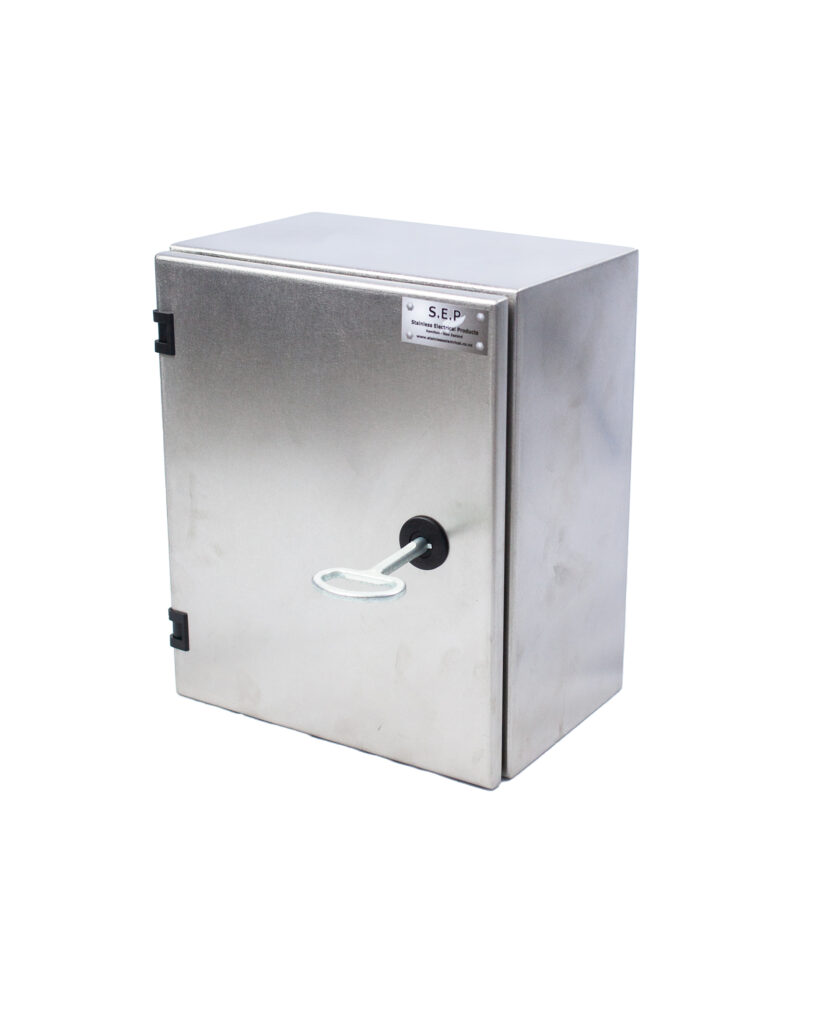 Enclosure with Pin Lock Hinged Door – IP65 Rated
300mmH x 250mmW x 150mmD
304 Stainless Steel
Gear Plate

*316 Stainless Steel also available on request (SEP1605)
SEP1206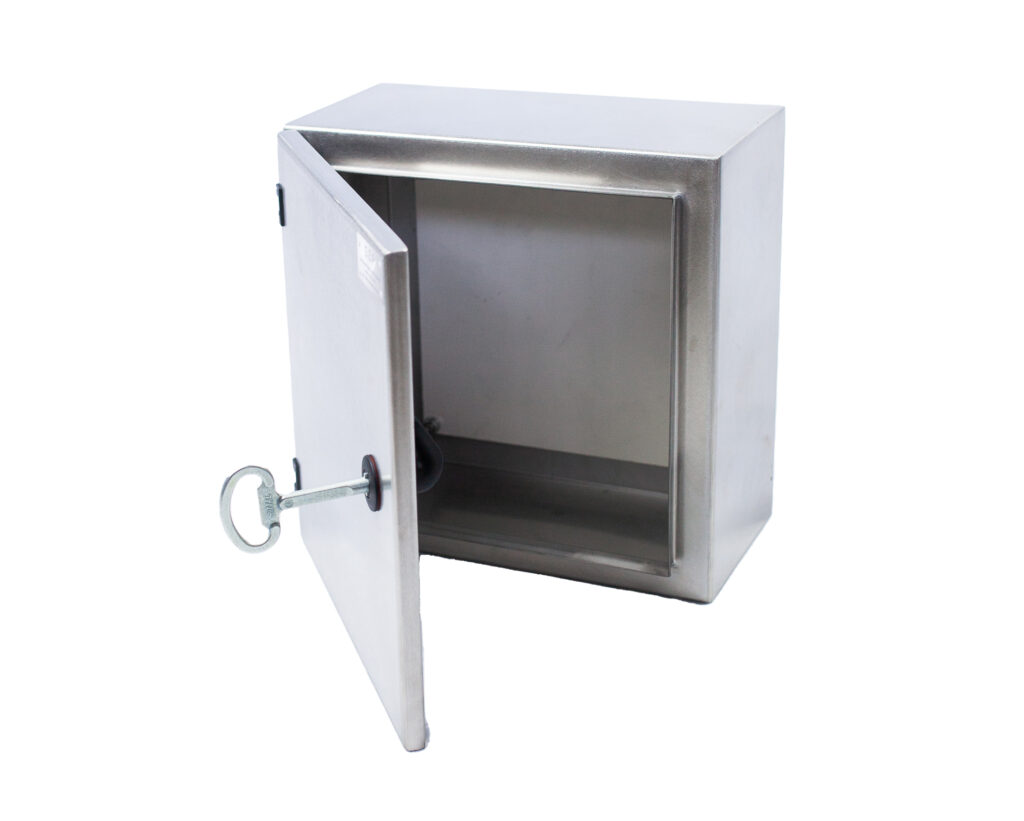 Enclosure with Pin Lock Hinged Door – IP65 Rated
300mmH x 300mmW x 150mmD
304 Stainless Steel
Gear Plate

*316 Stainless Steel also available on request (SEP1606)
---
SEP1207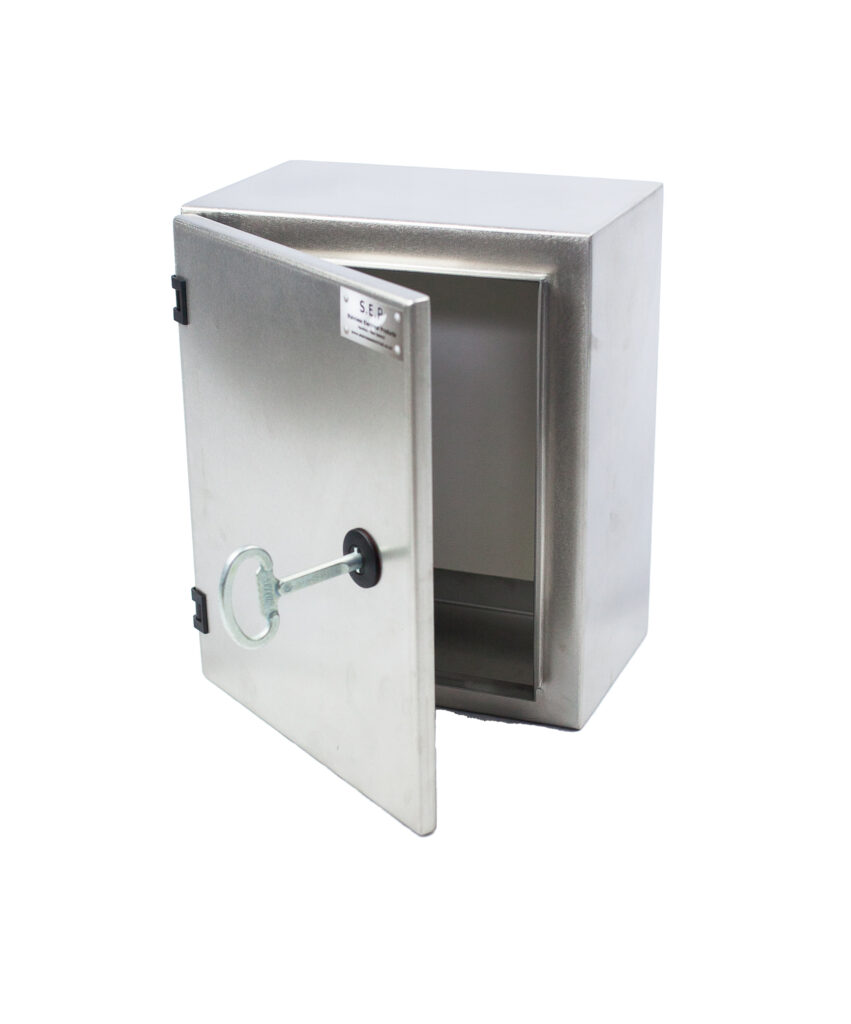 Enclosure with Pin Lock Hinged Door – IP65 Rated
400mmH x 300mmW x 150mmD
304 Stainless Steel
Gear Plate

*316 Stainless Steel also available on request (SEP1607)
SEP1207/S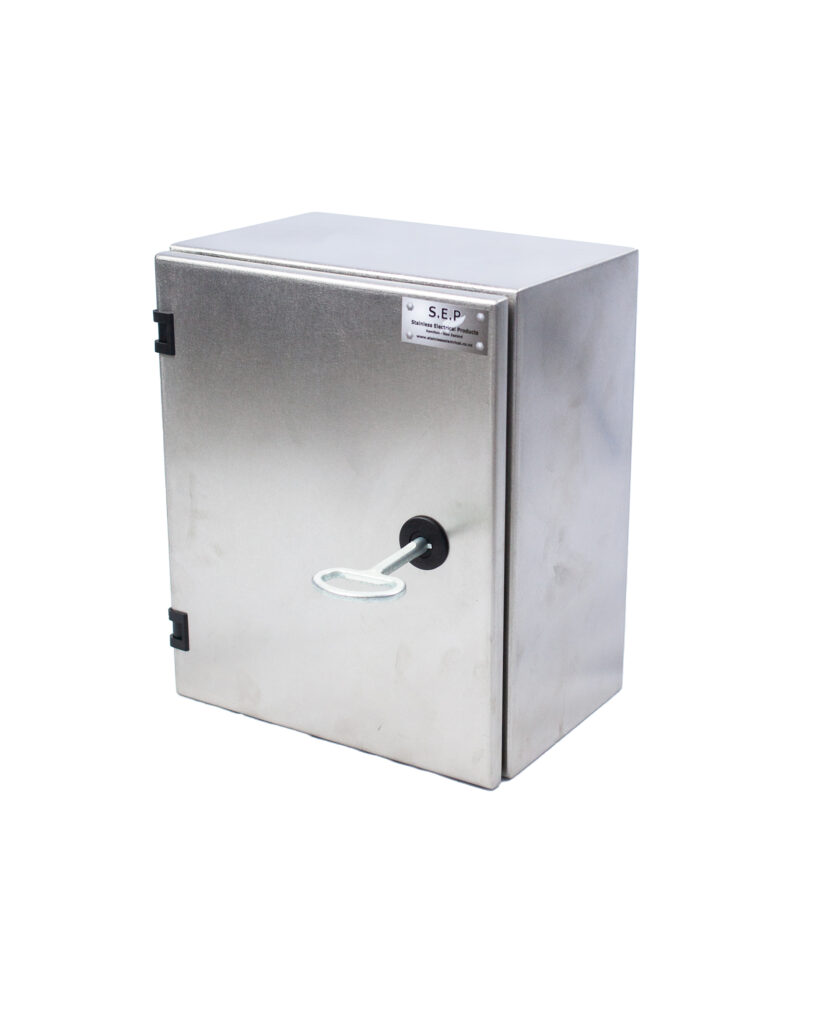 Enclosure with Pin Lock Hinged Door – IP65 Rated
400mmH x 300mmW x 200mmD
304 Stainless Steel
Gear Plate

*316 Stainless Steel also available on request (SEP1607/S)