S.E.P has designed and manufactured Meter Boxes which are not only waterproof, but structurally stronger than mild steel.

304 Grade Stainless Steel (316 Grade on request) is used providing excellent corrosion resistance, requiring no maintenance, and withstanding most aggressive environments.

The front body return formed as a gutter, assist to drain liquids away from the door, making the Meter Box stronger and more waterproof than many other products. Access doors are hinged and extremely rigid, with secure locks providing protection to the internal electrical components, housed inside. S.E.P will manufacture to your requirements if our range does not cover your needs.
---
SEP3701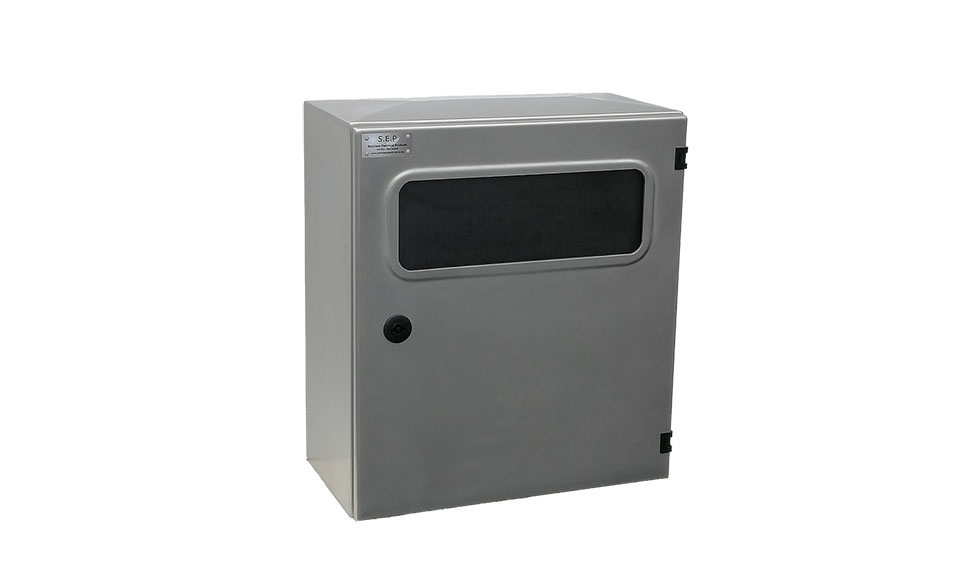 304 Stainless Steel Meter Box
Full PVC Panel (Hinged)
450mmH x 400mmW x 200mm D
Side hinged door
One window

SEP3702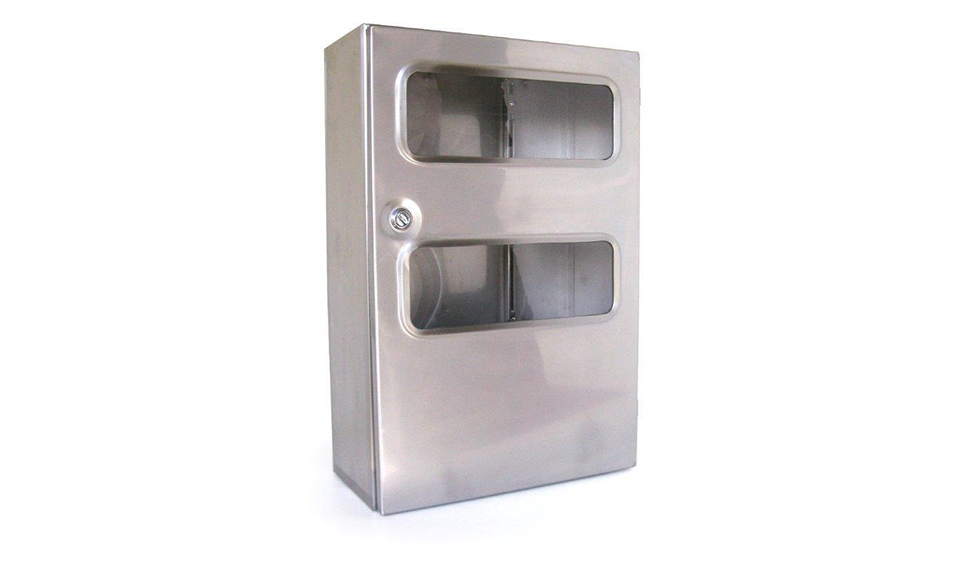 304 Stainless Steel Meter Box
Full PVC Panel (Hinged)
600mmH x 400mmW x 200mmD
Side hinged door
Two window

SEP3703

304 Stainless Steel Meter Box
Full PVC Panel (Hinged)
600mmH x 400mmW x 200mmD
Top hinged door
One window

---
SEP3704

304 Stainless Steel Meter Box
Full PVC Panel (Hinged)
600mmH x 400mmW x 200mmD
Top hinged door
Two window

SEP3705

304 Stainless Steel Meter Box
Full PVC Panel (Hinged)
600mmH x 400mmW x 200mmD
Side hinged door
One window

---
SEP3721

304 Stainless Steel Flashing Kit for 450mmH x 400mmW Meter Panel
SEP3722

304 Stainless Steel Flashing Kit for 600mmH x 400mmW Meter Panel
SEP3725

Meter Panel replacement window
---