S.E.P Cabinets have been designed with cleanliness and IP protection in mind.

The cabinet is cut to size, folded, seam welded, hand-polished with a 180 grit level, grain finished.
The body has a wide gutter with extra returns keeping liquids away from the gasket. The Sealing Gasket is Ethylene Propylene Diene Monomer (EPDM) giving the door an excellent/hygienic seal with IP66 rating.
Material used with 304 grade (316 on request) 1.5mm Stainless Steel (corrosion resistant in natural and food atmospheres) 180 grit level grain finish.

Earthing studs are M6 welded to the body and front cover.

The lid/door is secured by position hinges providing 120 degree door opening, preventing the door from being removed when closed. The locking device is a Cam Lock (3 Point Locking on request).

6mm Formica Gear Plate supplied (Aluminium or other material available on request)

Wall mounting brackets can be supplied but not installed.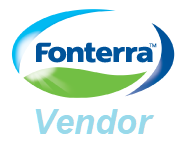 ---
Click the links below to see our range of IP66 Rated Stainless Steel Cabinets